Call 423-290-8355 for an estimate
Ball screw repair
For any type of machine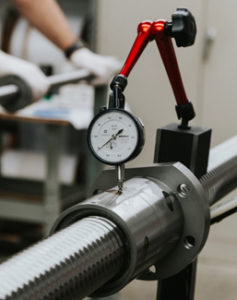 American Ball Screw Repair LLC is a family owned and operated business. We offer Ballscrew Repair, Ball Screw Rebuild, Linear Ball Screw Repair, Linear Actuators Repair, Ball Screw Actuators Repair and Ball Screw CNC Repair. It is all we have done for 25 years. Using state-of-the-art equipment combined with highly qualified craftsmen, you can be safe in mind that only the best technicians are going to repair or rebuild your ball screw and get your production back on line faster and better than anyone else. US ball screw repair and ball screw rebuild, servicing the whole of the US.
TYPES OF MACHINE BALL SCREW
CNC Machine
Hone
Router
Lathe
Grinder
Jig Borer
Boring Mill
Milling Machine
EDMPunch Press
Swiss Auto
Turning Center
Machining Center
Chucker
Lapper

BALL SCREW MANUFACTURERS
Barnes
ISEL
Kuroda
DSP
Hiwin
Korta
Nook
Jena-Tec
BS&A
Danaher
NSK
NTN
Koyo
PGM
Rexroth
SEE MORE
All types of Ball Screw & Actuators Repair. FREE shipping!